By: Nathan Metheny, Managing Principal/Co-Founder
How to Diversify Your Portfolio
Diversification has long been touted as a strategy to stabilize a portfolio. Comparable assets experience similar risks and returns. The spread across uncorrelated asset classes allows an investor to hedge against a downfall in one asset class because the other remains unaffected. Diversification can be accomplished in many different ways, but not all diversification strategies are created equal. 
Alternative Investments
The 20% rule is amongst the strongest of diversification strategies. David Swensen, Chief Investment Officer of the Yale Endowment, proposed this strategy to stabilize an investment portfolio. Implied by the name of the rule, 20% of your investments should be allocated to alternatives – infrastructure, real estate, and private equity. These asset classes, generally found within the private market, have little to no correlation with traditional publicly traded investment options. To date, alternatives are a $7.7 trillion industry and is projected to double in size by 2020, reaching $15.3 trillion.
Diversification Through Real Estate
An investment portfolio including real estate is viewed as one of the superior diversification strategies. Studies have found that returns pertaining to a portfolio including real estate generate higher returns compared to a traditional stock-bond mix. Although real estate can be traded publicly through REITs, private market real estate has little to no correlation with its publicly traded cousin due to the differences in fee structure, return structure, and other factors.  Previously, this diversification strategy was reserved for the larger institutions and/or real estate experts with the specialized knowledge needed for real estate investment. Partnering with Wealthrise allows you to take advantage of real estate diversification. Wealthrise expertly identifies, acquires, and manages real estate investments on your behalf. 
As well as portfolio stabilization, diversification provides attractive tax benefits.
With the help of Wealthrise, you can make use of these benefits through investing in commercial real estate. Sign up for our monthly newsletter to learn more about the benefits of real estate investing and the many ways that you can get involved.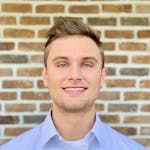 About the Author: Nathan Metheny is Co-Founder and Managing Principal at Wealthrise. In this capacity, his primary roles include acquisition supervision as well as setting the long-term strategy and trajectory for the company.