By: Nathan Metheny, Managing Principal/Co-Founder
Morgantown, West Virginia 
Country roads take me home to Morgantown, West Virginia. Rated #10 by Forbes in 2010 as "Best Small Places for Business and Careers" and #7 among small metro areas by CNN Money, Morgantown's business climate is unquestionably strong.  As the small city's economy continues to grow, the climate will continue to be attractive for potential investment.
Population
The attractiveness of Morgantown can be seen in the steady population growth throughout the years; according to the U.S. Census Bureau, the city has experienced a growth rate of 9.2% from April 2010 – July 2018, pummeling the national average of 5.5%. The Morgantown MSA, as defined by the United States Census Bureau, is experiencing similar growth to the principal city with a population growth rate of 6.6%.
Not included in the existing population growth statistics, Morgantown experiences an average gain of 30,000 students from West Virginia University, providing for a strong student housing market. 
Unemployment Rate
Praised as a recession proof economy, Morgantown fueled merit to that statement during the Great Recession. According to the Bureau of Labor Statistics (BLS), as the national unemployment rate peaked at 10.0% in November 2009, Morgantown's unemployment rate sat at 4.8%. During the years of unsteadiness following the Great Recession, Morgantown's average annual unemployment rate never rose above 6.0%; an unemployment rate of about 4% - 6% is considered healthy. 
Since 2009, Morgantown's unemployment rate has shown to be steady with a slight decrease. As of April 2019, the unemployment rate sat at 3.3%, lower than the national rate of 3.6%. 
Employment Diversity 
Industry employment diversity is a focal point of Morgantown's stable economy, with no specific industry composing of more than 25% of employment: Educational Services (23.4%), Accommodation and Food Services (15.3%), Health Care and Social Assistance (13.5%), Retail Trade (11.3%). 
The largest employers being West Virginia University, West Virginia University Hospitals, Mylan Pharmaceuticals, and Monongalia County Board of Education. Additionally, Morgantown is home to Ruby Memorial Hospital, the flagship hospital of WVU Medicine; WVU Medicine is the largest private employer in WV, with a total of 14,000 employees.
Healthcare and education as the primary industries supporting the Morgantown market can be credited as the main factor to the stabilization of the unemployment rate during the Great Recession. Both healthcare and education are proven to be the most stable industries available, ranked as the most recession proof; minimal fluctuation is a continued expectation. 
Housing Market
Along with Morgantown's stable economy, the renter base is similar in strength. According to the U.S. Census Bureau, only 43.3% of the population are homeowners, astoundingly lower than the national average of 63.9%. It seems as if the future shows no signs of that renter base decreasing; the previous 5-year homeowner percentage has increased by 0%. 
As mentioned, Morgantown experiences an average gain of 30,000 students from West Virginia University, providing for a strong student housing market. Also, the strong economic focus on healthcare provides WVU graduates with the opportunity to remain residents, allowing Morgantown to retain a high caliber demographic composing of healthcare professionals.  
While the unemployment rate remained at a comfortable level during the Great Recession, the average vacancy rates hovered in a similar fashion. As the national average hit 11.1% in 2009, Morgantown remained at 4.56%. Although, it is notable that tertiary markets experience economic reactions with a delay; Morgantown did not experience this delayed reaction. 
Due to sluggishness in the four-county region's energy sector, in 2014 the vacancy rate peaked at 12.78%; by 2017 it had decreased by 6.19%, showing the market's resiliency with an impressive stabilization rate. The quick stabilization shown can be attributed to the industry diversity within the market. Currently, Morgantown's vacancy rate is below the 6% mark; a vacancy rate of 7%-8% is considered healthy, a 12% vacancy rate is considered high, and a 20% rate is considered hyper-vacancy. The stable economy and lowering vacancy rates provide the formula for an increasing demand in rental housing.   
Morgantown Highlight 
While Morgantown isn't a major market such as New York or San Francisco, it is a unique tertiary market experiencing attractive growth and economic resiliency. Factors including the large healthcare and education industries provide for a safer alternative to fluctuating industries such as manufacturing and oil/gas. Although it is impossible to predict the sure future of the Morgantown market, the past and current data provide the ability to make an educated decision. It is important to note that markets fluctuate, and each market contains submarkets needing additional analysis before an investment decision is made. It is encouraged that you employ your own market analysis to complement the Wealthrise analysis before making any investment decisions. 
With the help of Wealthrise, you can make use of this market analysis through investing in commercial real estate. Sign up for our monthly newsletter to learn more about the benefits of real estate investing and the many ways that you can get involved. 
Disclaimer: Information contained herein has been secured from sources believed to be reliable but should not be considered investment advice. Wealthrise makes no representations or warranties as to the accuracy of such information and accepts no liability. We suggest that you consult with a tax advisor, CPA, financial advisor, attorney, accountant, and any other professional that can help you to understand and assess the risks and risk implications associated with any investment.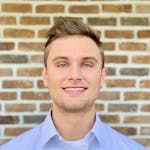 About the Author: Nathan Metheny is Co-Founder and Managing Principal at Wealthrise. In this capacity, his primary roles include acquisition supervision as well as setting the long-term strategy and trajectory for the company.