By: Nathan Metheny, Managing Principal/Co-Founder
Tertiary Markets 
Most investors have heard of primary and secondary markets, but there is another market that is frequently overlooked; tertiary markets. Not large enough to be considered primary or secondary markets, tertiary markets are smaller urban areas, often on the outskirts of primary markets. Actually, these markets are so often found on the fringes of primary and secondary markets that I've taken the liberty of coining the term "periphery markets" to be interchangeably used with tertiary in some cases. Tertiary markets are regularly seen to be riskier investment climates but if knowledgeably selected and traversed, investment benefits in these markets far outweigh the drawbacks. 
Cost-effective Investments
Skyrocketing prices are a common theme in major metro areas, and at times it can cause difficulties finding a cost-effective investment. Cap rate compression is a major topic of concern in primary markets and secondary markets; this is not the case in tertiary markets. Whereas in primary markets, where investors are more likely to pay a premium, have compressed cap rates reaching as low as 4%, a 10%-15% cap rate is normal in tertiary markets. Not only can you find a more favorable cap rate in tertiary markets, but you can also compress the cap rate on that same investment more efficiently than in primary/secondary markets through renovation and value-add manipulation. Read our article on cap rates to gain a more in depth look at how they portray investments. 
Higher Returns
Higher returns quickly follow more cost-effective investments. When considering value-add manipulation, the opportunity of appreciation in tertiary markets is nothing short of spectacular when comparing similar opportunities in leading primary markets. Value-add, a form of forced appreciation, seems to be all but non-existent in the major markets; this is especially true late in the market cycle. Contrary to top-tier markets, value-add opportunities are so prevalent in tertiary markets due to the sizeable supply of bargain prices. 
Strong Local Economy
As seen in many tertiary markets, the economy revolves around one or two major employers. Although this does provide strong employment numbers, it poses the risk of catastrophe if a major employer relocates or fails. There are, however, numerous tertiary markets that have a diverse employer field of several major employers and industries; these are the successful few. A criterion at Wealthrise pertaining to tertiary economies is that no specific employer or industry composes of more than 25% of employment; this can be seen in our market assessment of Morgantown, WV. Another key component seen in most successful tertiary market economies is the presence of a strong entrepreneurial awareness; this awareness and support attracts the necessary talent to sustain/accelerate long term economic growth. Given the aforementioned criterion, some tertiary markets that are mistaken as riskier investment atmospheres are, in actuality, more secure than most primary/secondary markets. 
Access to Community Lenders
A topic that is not discussed on the level of returns or economy is the manner in which financing occurs. Top-tier markets are controlled by the large institutional lenders unwilling to cooperate if an investment slightly strays from their comfort zone. Fortunately, in tertiary markets, community lenders are the main players in the financing arena. Differing from large institutions, community lenders are more willing to cooperate in creatively financed deals. 
Recession Resiliency 
A strong local economy with diverse industry employment can be attributed to recession resiliency. Healthcare and education are typical industries supporting tertiary markets which can be viewed as a main factor to the stabilization. Both healthcare and education are proven to be the most stable industries available, ranked as the most recession proof; minimal fluctuation is a continued expectation.
Generally, because the demand is slightly lesser, tertiary markets do not experience the drastic highs and lows that major markets incur. While investment values in primary markets voraciously grow well past the dangerously overvalued mark, investments in tertiary markets grow at a minimal rate, adding to the attributes causing a lack of volatility during economic downturns.
The US, as is the developed world, is in the mist of experiencing an affordable housing crisis in the majority of primary markets. With rent increases consistently exceeding income growth, the problem has only become exacerbated. Fortunately, for lower income earners, tertiary markets have become somewhat of a retreat providing shelter from the onslaught of expensive housing. When the market unavoidably weakens, these markets will boom due to renters pursuing more affordable places to reside; this is especially true within periphery markets on the bounds of high-priced primary markets.
Overall 
Tertiary markets should not be overlooked and play a crucial role in the diversity of a real estate portfolio. If expertly chosen, tertiary markets offer the potential of lower volatility and higher returns than its counterpart markets. Being late in the market cycle, investors have the option to turn to tertiary markets for opportunities with the potential to continue experiencing large scale growth. 
With the help of Wealthrise, you can make use of these tertiary market benefits through investing in commercial real estate. Sign up for our monthly newsletter to learn more about the benefits of real estate investing and the many ways that you can get involved.
Disclaimer: Information contained herein should not be considered investment advice. Wealthrise makes no representations or warranties and accepts no liability. We suggest that you consult with a tax advisor, CPA, financial advisor, attorney, accountant, and any other professional that can help you to understand and assess the risks and risk implications associated with any investment.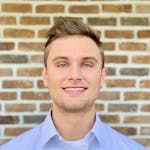 About the Author: Nathan Metheny is Co-Founder and Managing Principal at Wealthrise. In this capacity, his primary roles include acquisition supervision as well as setting the long-term strategy and trajectory for the company.