By: Nathan Metheny, Managing Principal/Co-Founder
Law #1: Buy for Cash Flow, Not Appreciation
The first of the three laws; buy for cash flow, not appreciation. More specifically than appreciation in general, do not buy with the anticipation of natural appreciation. Natural appreciation fluctuates from year to year, leaving no control in the investor's hands. Investing with the hopes of natural appreciation is a form of speculation to be avoided at all costs in the investment industry. Conversely, forced appreciation can be manipulated by increasing the asset's NOI, commonly seen in value-add plays. Investing for cash flow or value-add is a strategic move that can be predicted based on the carefully crafted reports and analysis performed before the investment is made.  
Law #2: Secure Long-Term Debt 
The second of the three laws; secure long-term debt. Securing long-term debt allows an investor to weather market fluctuations. It is tempting to secure short-term financing in creatively structured deals, but it places the investor at the whims of the market. A loan term that is shorter than the projected hold period could force an investor to sell at a loss because the value-add strategy was unable to run the full course, the market was not strong enough to sell at the value needed, or both. Pairing long-term debt with a cash flow/value-add strategy is the formula for investment success.
Law #3: Anticipate the Worst 
The third of the three laws; anticipate the worst. The deadliest event to a real estate asset is an unexpected one. While an investor should not be completely pessimistic, they should anticipate the worst-case scenario and expect the unexpected. This includes having sufficient cash reserves and performing conservative analyses. Common lender requirements call for reserves in the amount of 12-15 months of expenses at a minimum, though in the case this is not abided by, it should always be an investors personal requirement as well.  Another event to anticipate is a market downturn. In order to stand the test of time, an investor should perform his asset analysis to include rents below the current market rate with an above average vacancy factor. Anticipating the worst will allow an investor to thrive in any market regardless of an unexpected expense or poor market conditions.   
With the help of Wealthrise, you can make use of these insights. Sign up for our monthly newsletter to learn more about the benefits of real estate investing and the many ways that you can get involved.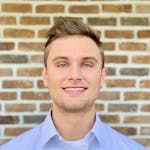 About the Author: Nathan Metheny is Co-Founder and Managing Principal at Wealthrise. In this capacity, his primary roles include acquisition supervision as well as setting the long-term strategy and trajectory for the company.